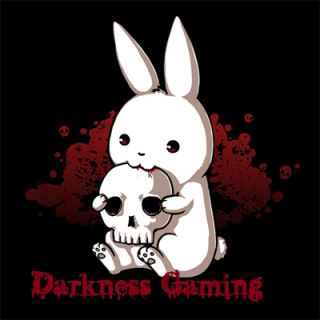 Darkness is a Semi-Hardcore guild that will be playing on Basilisk Crag, PvP NA Server. We are now actively looking for recruits wanting to join our ever expanding family. We have members from all time zones and our play times vary all times of day or night. Leadership is mostly EST, however will will be promoting officers and council members from all other time zones in order to keep the order during our off time.
Although we are Darkness in TERA we were formerly DoD in Rift and Star Wars and we continue to have a branch off as Daevas of Darkness in Aion. We pride ourselves on being a community. Over the years we have built friendships and bonds with our fellow members and we wish to continue to do so with new members. We have a strong council in place and believe that as a whole we will be able to progress and succeed in all aspects of the game. We are looking for members that share this outlook and wish to become an an active, productive member of our guild.
Darkness was founded as a 4 man guild in Aion that wanted to succeed without the pressures of "mandatory everything". In Aion, we were able to rank 2nd in our faction for our server in PvP with a lot of heart and sheer determination without losing our fun, light hearted atmosphere. We are looking for players to help solidify our role and achieve the same greatness in our new home TERA. We are currently recruiting all classes.
We have a diverse membership that expands to both male and female players. We have married couples, singles, young and old; however we do ask that our members be 18+ as our guild chat and ventrillo may include mature content.
Please check out our website and you may email Cadence if you are interested in joining at:
CadenceDarkness@gmail.com
http://darknessgaming.guildportal.com/