-IC-
Gush of Infamy has taken interest in Vanarchy for the Val Aureum province. While the Federation focuses it's military might on the Argon Front, small provinces and towns have fallen out of their sight. It was Gush's original goal to help those who are being overlooked by the Federation and can't receive the support they need. Tulufan and Chebika are some of these, so in an effort to raise awareness as well as support this region, Infamy is hosting a celebration outside of Chebika near the lake. There will be food provided and Gush will speak for a moment at an alloted time, but the focus of the night is to make new friends and celebrate with old ones.
Security will be provided by Infamy, in case of emergency. Also, it is a B.Y.O.B. event.
Scrolls will be provided if needed, just let Infamy know.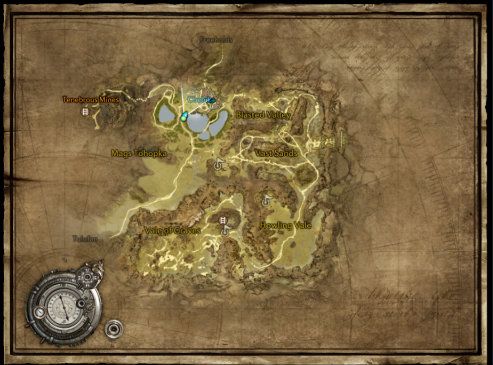 -OOC-
The event will start at 8pm EST.
Gush will speak at 8:30pm EST.
Hey everyone, I just want to have another get together to celebrate friendships, old and new as well as possible ones, and RP. I am running for Val Aureum this time around. The low level zones are often overlooked because everyone's focused on end game, but this zone is perfect for Infamy. Since we are a mercenary guild, we can ICly hire out our members to help the people passing through the zone, as well as host RP events and Contests. Low level gear is a bit easier to obtain, without having to worry about our level 60s needing the gear, we can pass along the gear to those who participate with us. I know a lot of people expected RP events to happen with Vanarchy, and I can say I have too, but I'm a bit disappointed that there hasn't been many that I've seen. I'd like to give that back to the community and get more trends going with all the Vanarchs. Also, I just want to say, even if we don't win Vanarchy, there will still be the support that is planned. It may not be solely focused on Val Aureum either.
Anyway, thanks for taking the time to read this, I wish everyone luck with Vanarchy and I hope everyone's enjoying themselves in TERA. I'd love to hear from you in-game or out. Happy Hunting!