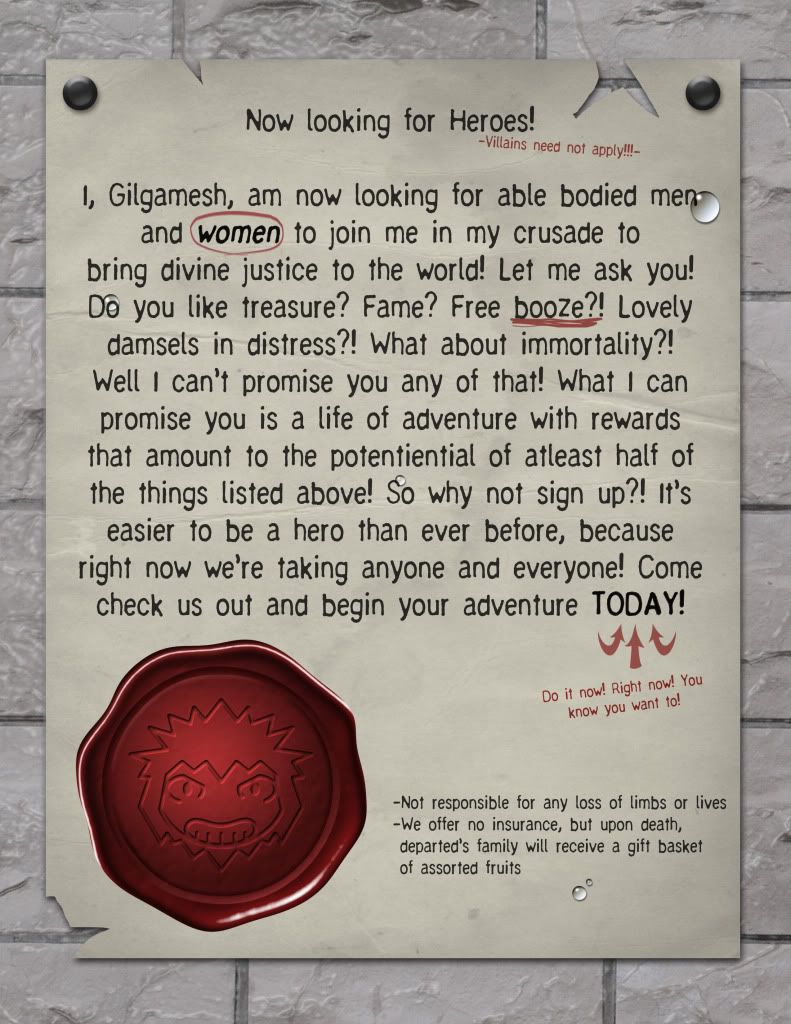 Who we are!
Heroes is a medium RP guild with the object of having fun at the front and center, with a chill and laid back atmosphere. We will be concentrating largely on endgame in the beginning and guild grouping while role-playing. Our belief is that it is much more enjoyable to RP while actually doing something, rather than sitting around at a tavern all the time; all though this is not discouraged in any way. The only mandatory RP that is required is during "/Say"; guild chat and grouping will be IC/OOC depending on the situation and the players' preference. We have a very strong desire to participate in politics and battlegrounds come end game!
How we handle Story-lines!
Everyone has a different idea of what RP is and should be about. We at Heroes do not believe in a guild enforced overarching storyline. A player's story will largely be his own most of the time, and we feel it's better to be open to dynamic RP events and scenarios rather than having a set script that all members should fall in line with. If players should wish to have an overarching storyline, they may do so with themselves and any other members that wish to participate. We also greatly encourage for our members to participate in any community RP events that may take place.
Who we are looking for!
Anyone and everyone that wishes to RP and have fun. We are very beginner friendly, and take all levels. We recently had a dropout of members who decided TERA was not right for them, so positions are open!
Guild Ranks
Guild Master: That's me!
Legendary Heroes: Officers
Heroes: Members
These may be changed in the future to divide those who perform specific tasks, but for now we like to keep it simple.
The New Website! Come check us out!
http://tera-heroes.enjin.com/home