In case you were wondering where the RP is on CH, you need look no further than the Empyrean Fair last night.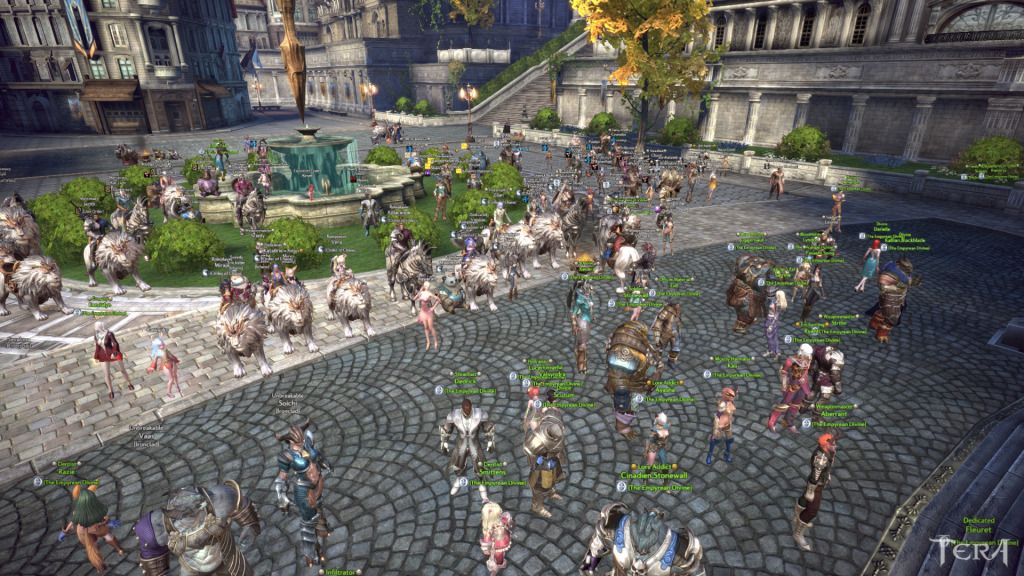 You can see a few more pictures of it here:
http://tera-forums.enmasse.com/forums/celestial-hills/topics/Empyrean-Fair-Open-RP-Event?page=3
I had to turn off names and lower my graphics settings to have any kind of a decent frame rate due to the number of players in the area. My chat window was FILLED with /say RP dialog.
My fellow Divines did an excellent job of holding this massive event together (the turnout was way higher than we ever could have imagined) and I was very happy to see other guilds (and the guildless) there jumping in with both feet and taking advantage of this RP opportunity.
I know other guilds are also planning events and I'm sure we all are looking forward to them!
So... yes there is real RP on this server, for which I am so very glad, and I hope you are as well.
P.S. - If you want RP to happen, then MAKE it happen. Organize something, even if it's small (often that's the most fun). Don't wait for RP to land in your lap. RP is not passive. It does not happen "for" you. It happens BECAUSE of you. But only if you take initiative. :)