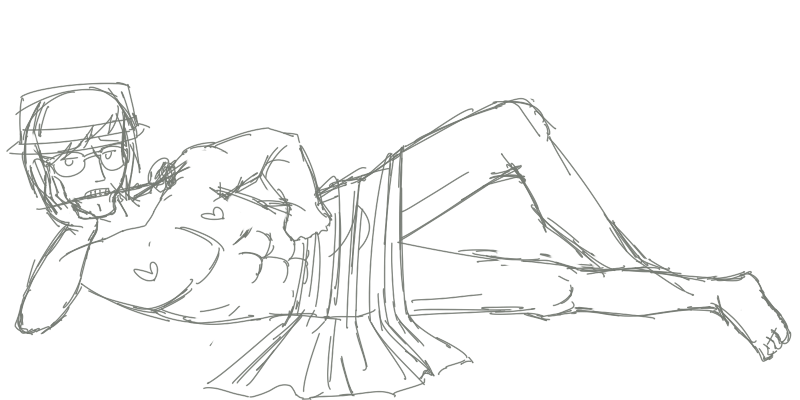 I'm going to skip all the nonsense like "Introduction: Lol we like donuts!" and "Press start!" BadTouch is around and consists of many bad touchers who enjoy creating uncomfortable scenarios via molestation and subsequent threats to remain quiet about it.
If you like gravitating towards guilds that aren't full of sugar-coated morons who cannot express themselves in any meaningful way besides making bland attempts at being cute, then this guild should be on your list. If you like competition but see the current choices as anything but talented, this guild might be for you. If you find that you've driven away every single person who could ever hope to gain closeness to your heart by telling them to their face what a meaningless farce of a life they've had and that every single achievement they've made has been miniscule in comparison to the act of murdering an ant, this guild needs you.
In terms of history and experience--it varies. The leader and other "higher ups" have pretty extensive experience in MMOs [WoW, PSU, PSO, FFXI, et cetera.] while others have very little or only some in free MMOs. Most of the players take a hardcore approach, but some members also take a casual one. We seem to have a goodly number of friends rounded up from a past game that all seem interested. Hopefully looking to pick up some more here in TERA. This is a TERA-based guild and not a multi-MMO guild, however there will probably be jokes and references to others in conversation.
As for requirements, we aren't as strict as most:
-Do not be a moron*
-Have at least some interest as far as at least showing up and attempting to be useful in raids and whatnot
-Know what a Slapchop is
* If you taip liek dis, you need not apply. If you enjoy QQing about many things, don't bother.
Application format follows.
Character Name:
Level:
Class:
What is a Slapchop?:
The guild is lead by Endbringer.