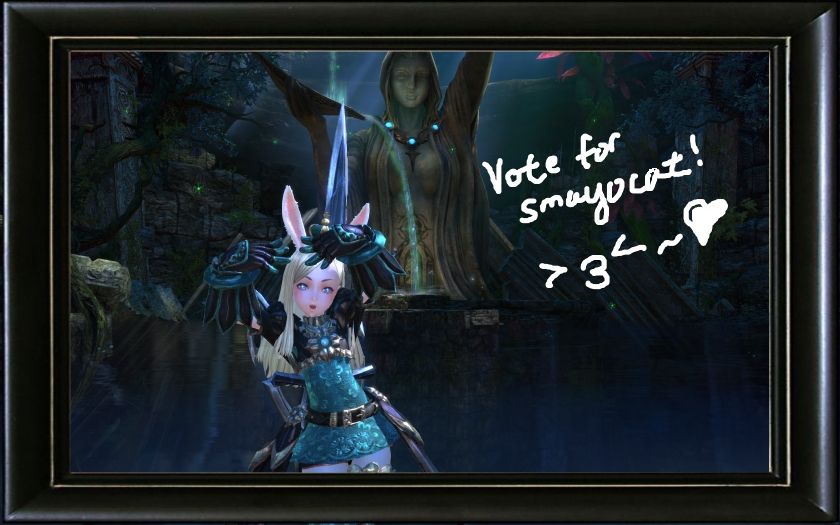 Heylo! I am
Smayocat
, Guildmistress of
Dead Flat Chest
. You may remember us from last campaign when we were aiming for Vanarch of Poporia! We managed to stay in 6th place for a decent amount of time! What have we done in the meantime?
We spent a lot of time hunting down transgressors who have made your experiences horrible too! (Please look at the picture below)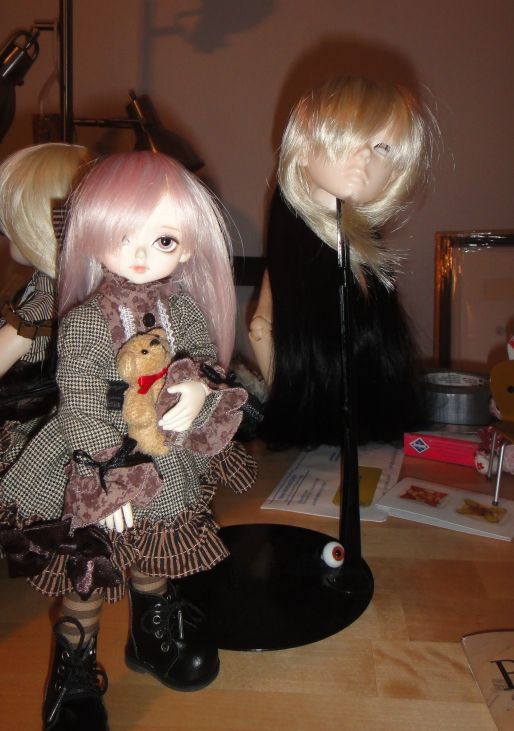 With that out of the way, you may be wondering "Dead Flat Who?!" or "Wait, not everyone in the guild is flat chested... I saw High Elves and Castanics in there!"
To answer the latter, do not worry, they were originally flat as boards but with the help of the finest plastic surgeon in South Shara, they managed to hide that fact. They are indeed genuine flatties!
For the first question, we started as two friends who looked at the guilds on the server during open beta noticing that most guilds have serious business names. Since we were two elins we decided to create a safe haven for the ladies (and some males) who feel the need to group with people who share their flat chested-ness with other flatties. And lo, the guild was born! We are a small guild with people who make the game six kinds of fun! (We refuse to go five or seven because they are prime numbers)
So the big question is, why should you vote for us? What does
Dead Flat Chest
do besides putting heads of transgressors on pikes?
-We'll do our best to provide services open in the area (trainers, trade brokers, specialty shops)
-Take away racial profiling in the area, no matter if you're Baraka or Castanic.
-We won't segregate flatties from no flatties. Whether you have things on your chest or not, we don't hate!
-We'll have small events with fun filled monetary prizes. Such as "Where's Smayocat?", "Kick the Kan", and "Is this an Elin chest or a man chest?"
-Taxes will be kept low!
-Relatively free healthcare, Canada style!
Look at these fine people voting for
Smayocat
!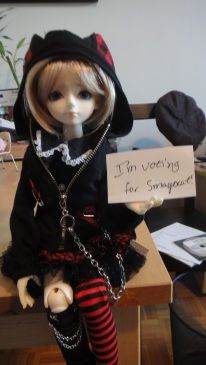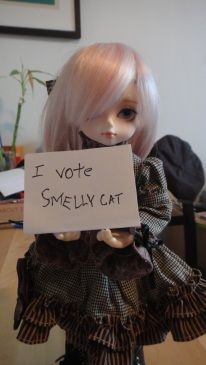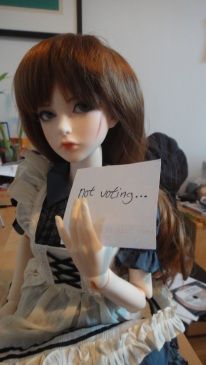 Although her sign says not voting, you know she is going to vote for us! We put the awesome inside awesome sauce!
So what are you waiting for? Vote
Smayocat
! Vote for flatties everywhere!