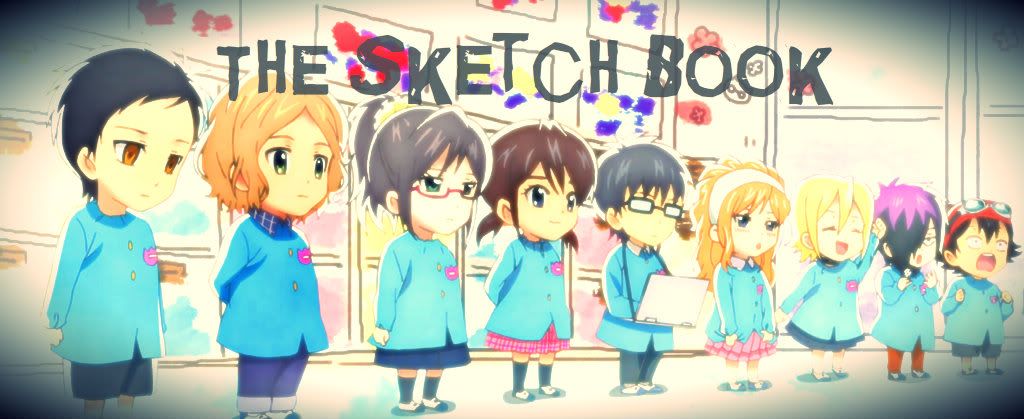 Guild: The Sketch Book
Guild Leader: Onizuka.Chan
Officers: Dnt.Like.Noobz./ Gibsly / Achela/ Wildmoon
Guild Goals: End-game contents & future contents/ vanarch (Maybe Not)/ GvG / Fun environment/ etc.!!
Introduction of myself .
I'm onizuka! Guild leader of The Sketch Book! Im here to tell you the community about myself.
I'm am a former guild leader of wow/ EE/ DN. An a former ex-political leader of Fairy Tale. I have a lot of experience in MMO games in the past several years, and now im making my ground as a leader in tera as well. I might not have the experience to gather up members, but i trying!! I never give up when im in a position to make a friendly environment in a game. I have expectation of myself to dedicate my time to help others in any game, so longing that they show respect to communicate back. Im set myself as a friendly/ talkative/ fun/ mature person. Im am australia, im not from U.S.
Introducing - [The Sketch Book] - [Sket Dance]
Everyone might be thinking why Sketch Book? Well to let you know, Sketch Book is knew as SKET DANCE a anime series base on a School club, welling to help and take on request beyond the call duty, and the best part of it, is to have fun/ laughter/ and a sense of humour. This school club takes on many challenges, battling no other then the student council, And making friends along the way as they find hardship in their members. But still continue to give all they can to help the people that need it.
The Sketch Book guild are a newly built guild looking for fun/ social/ friendly players to join our community, while enjoying the game. NO DRAMA!! We have a new website up & mumble for easy chat.
We are a endgame / PVE guild with a passion to accomplish what might be thrown at us, We are looking forwards to new contents while our member level up so we all can enjoy the fun.
We consider the community a big part of the guild as we like helping others. We are not just a normal guild with a special goal in mind. We like to think outside the box and create something more interesting for the public to recognised us as a guild built from the ground up.
What we looking for:
- Mature Players
- Honesty
- Fun / Social-able/ Friendly
- Any Age
- Any Level
- Talkative
- Team Leader
- Reliable
An much more!!
If your interested in joining us or having place to sit & relax we welcome you.
Apply in game or on the website.
Website:
http://thesketchbook.enjin.com/