New information on the changes to battle grounds have been released. My ability to translate Korean is sketchy at best (just barely better then google translate) so I'm Just going to paraphrase the high points and if/when Cori does a full translation I will update this post with their translation.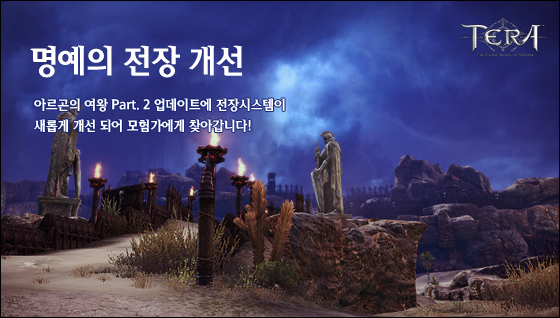 The new battle grounds will be 15v15 matches and can be accessed in the same manner as the current party matching system for dungeons.
You will be able to apply for battle grounds regardless of your location.
Battle grounds went through a full scale reorganization to insure that the balance of PvP matches were controlled.
Balance improvements:
1. Multiple factors have been added to the battle field to allow for teams to catch up once the lead is lost.
2. PvP items have been rebalanced by changing the formula during battle grounds so that one-sided fights due to item differences are fixed
3. Introduction of strategic elements, Utilizing various buffs though strategic moves will determine if a base is won or lost.
4. Plans to avoid exploiting implemented. Team matching has been change so imbalanced teams are impossible. Removed the ability to communicate with the other side so that the purpose of battle grounds is not defeated.
Battle grounds instance matching becomes available to anyone who reaches level 60.
Battle grounds can be joined solo or with a party.
If you are inside a special area such as a dungeon you will not be able to apply for battle ground matching.
The largest party size that can apply to battle grounds is 5.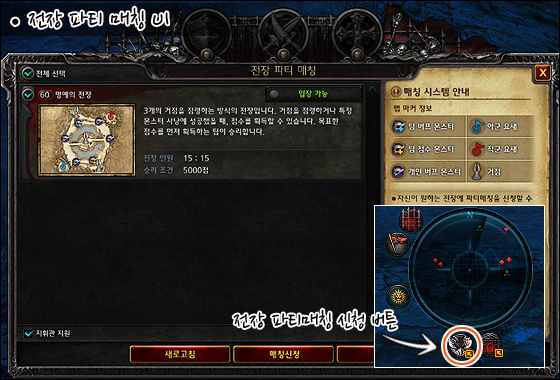 The apply button for battle grounds will appear below your compass next to the instance matching button.
For 15v15 battlefield matches the first team to each 5000 points will win.

To insure fair fights consumable items are banned during battle grounds.
Players who die in battle will resurrect automatically by a fire in the fort. The waiting area is gated, players will be released every 1minute 30seconds to resume participation in the battle ground.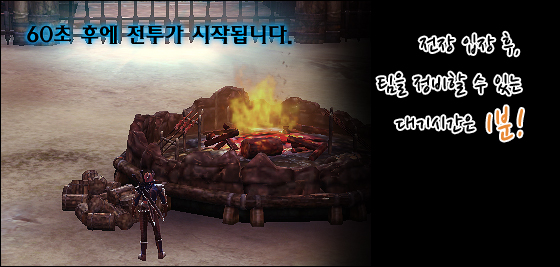 Base occupation:
Combat in the battle fields are based around 3 bases, points are gained for occupation and recapture.
While bases are owned you will earn extra points on a periodic basis.
Extra points are gained with the more bases your team controls.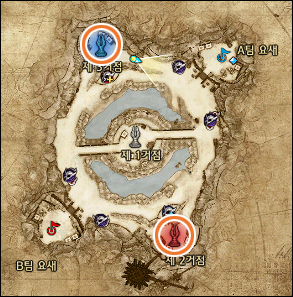 There are 3 different states that a base can be in. The center artifacts have their color change so the state of the base is easy to determine.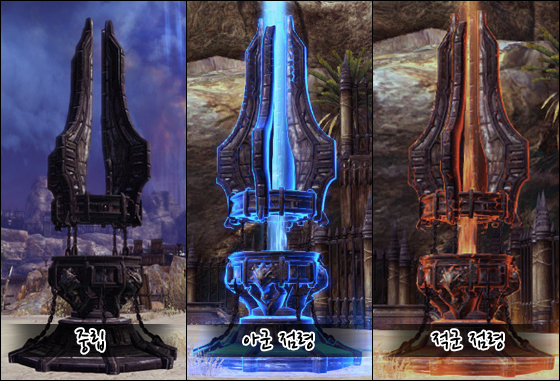 The more people attempting to take a base the less time is needed to capture the point.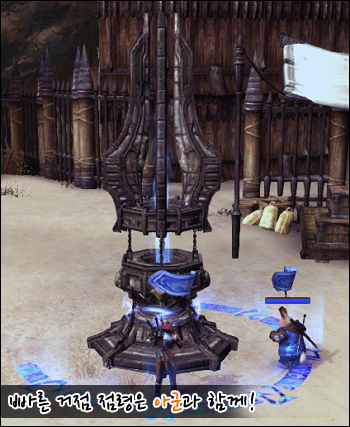 It takes 3 people to reach the maximum capture speed.
If you receive a direct hit while trying to capture a point your attempt is immediately canceled.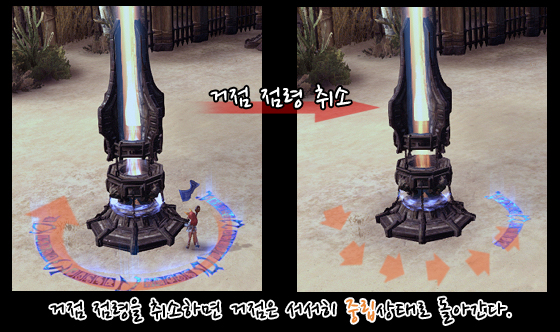 The capture status of a base is displayed on the ground.
If left unattended the bases slowly return to a neutral status.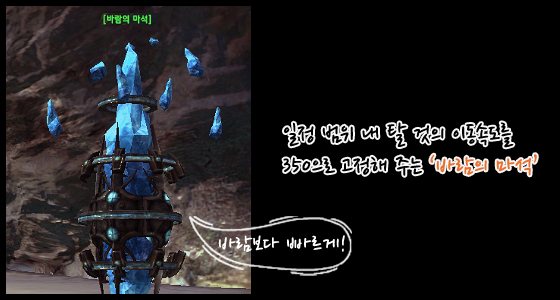 Between the bases you can find hearthstones, these stones make reaching the battle field faster. When you come within range of the hearthstone the movement speed of all mounts is increased to 350. Regardless of the fixed speed of the mount.
Monsters:
There are several monsters deployed on the battle field and killing them rewards different effects.
Some examples are: Increased attack speed, movement speed, damage absorb shields and extra points.
The map will display the location of the monsters when they are available.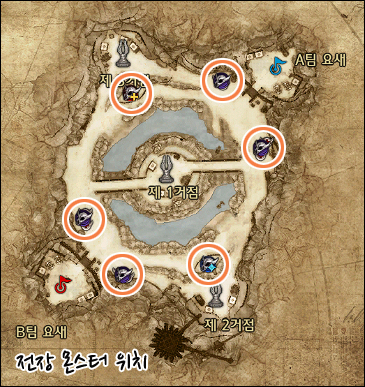 BAMs:
BAMs will appear in close proximity to the second and third base.
After the start of the battle ground these BAMs will appear after a period of time has passed.
The moment they die the entire raid will receive a powerful buff and a high bonus to their teams score.
The reward is determined by the "last blow" keep this in mind when dealing with the other team.
Be particularly wary of these BAMs as they will require a large number of players to take down, hunting them must be strategic to win the battle ground.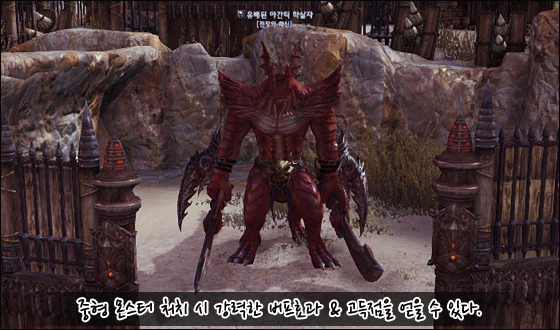 Normal mobs:
Killing normal mobs awards a small amount of points and a personal buff.
These mobs will be present at the start of the battle. They have a much shorter respawn time compared to the BAMs.
Again the buff is applied to the player that scores the "last blow" the buff is weaker then that of the BAMs but still quite effective.
"You will not be dissipointed"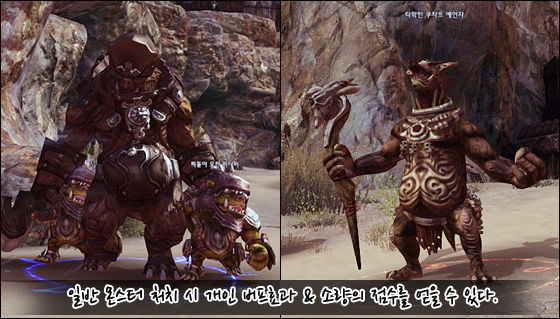 Individual scoring:
Healer classes players which had difficulty in previous BG have received changes so that you can easily improve your personal score.
Capturing bases is the highest component of personal rank.
Getting kills in battle grounds is difficult for tanks, so it has been changed so that points are awarded for your ability to survive on the battle field as well.

You can earn a large number of points for assisting in the kill.
Regardless of your class those that are faithful to their role and work with their team to achieve victory will see it reflected in their personal score.
Individual score is recorded at the end of the battle ground and calculated as a percentage of total contribution. Your rewards will be calculated based on your contribution compared to that of the rest of your group.

There are several different contributing factors to the compensation you receive for participating in a battle ground. Team win vs loss compensation, personal contribution compensation, and additional compensation which result in your final compensation.
Reputation points are earned by the winning team as well.
New appearance items can be purchased.
The quartermaster for battlegrounds can be found in every large city.
Reversal of the lead:
During battle grounds when a significant difference opens up between the enemy score and your own do not get depressed there is still a chance of turning things around!
When there is a significant difference in score a powerful buff is applied to all allies of the weaker team.
This buff increases proportionally with the disparity of the score.
When the score is similar that to the other side the buff will disappear automatically.

This has been done to insure regardless of the current lead the score could always be turned around requiring players to always play at their best and maintain control of strategic points. No matter how desperate it may look there is always a chance to seize victory.
Please remember that this is at best a very rough overview and any information I could have completely mis-interpreted so take it with a grain of salt.
Source:
http://tera.hangame.com/community/go.nhn?cmsurl=http%3A%2F%2Fpub.cms.hangame.com%2Fbbs2.nhn%3Fm%3Dread%26bbsid%3D941%26docid%3D4659580
This post can also be found in the pvp section:
http://tera-forums.enmasse.com/forums/player-vs-player/topics/Basic-Battle-Ground-Info-Released