*********************************************
EDIT
*updated directions*
I changed the two keybinds to be out of the way now. Both binds should work 100% as intended now no issues. I set the "end" key for 100 FOV and right above it the "home" key to default back to 60 if you wish to compare.
Change your FOV seriously. It helps you see much more of the environment and much more behind you. It also gives you higher FPS!
Comparison pictures
Note: I kept the camera in the exact same spot. I did not move it at all or change the zoom
60 FOV
http://cloud.steampowered.com/ugc/486626525979360050/6610A2831E1792776FF87B448FCDE506E48A5762/
100 FOV
http://cloud.steampowered.com/ugc/486626525979357079/8D345FA0CA5FE09D77E742B0A87A06C9E818DCD9/
No changing your FOV is not illegal
How da fook do I do this?
Navigate to C:\Users\Public\Games\TERA\Client\S1Game\Config or where ever you installed it.
open up the file "S1Input.ini"
underneath the line "bEnableMouseSmoothing=true add the line below. Make sure it's on its own line.
Bindings=(Name="end",Command="fov 100")
and
Bindings=(Name="home",Command="fov 60")
make sure there is no ; at the start of the line like there are with the lines under it.
and save. After that you should right click on the S1Input.ini go to properties and check the box read-only and hit ok
When you're in game, pressing "end" will change the fov to your desired value.
Pressing "home" will change the fov back to default.
An attempt to kind of retard proof it for people.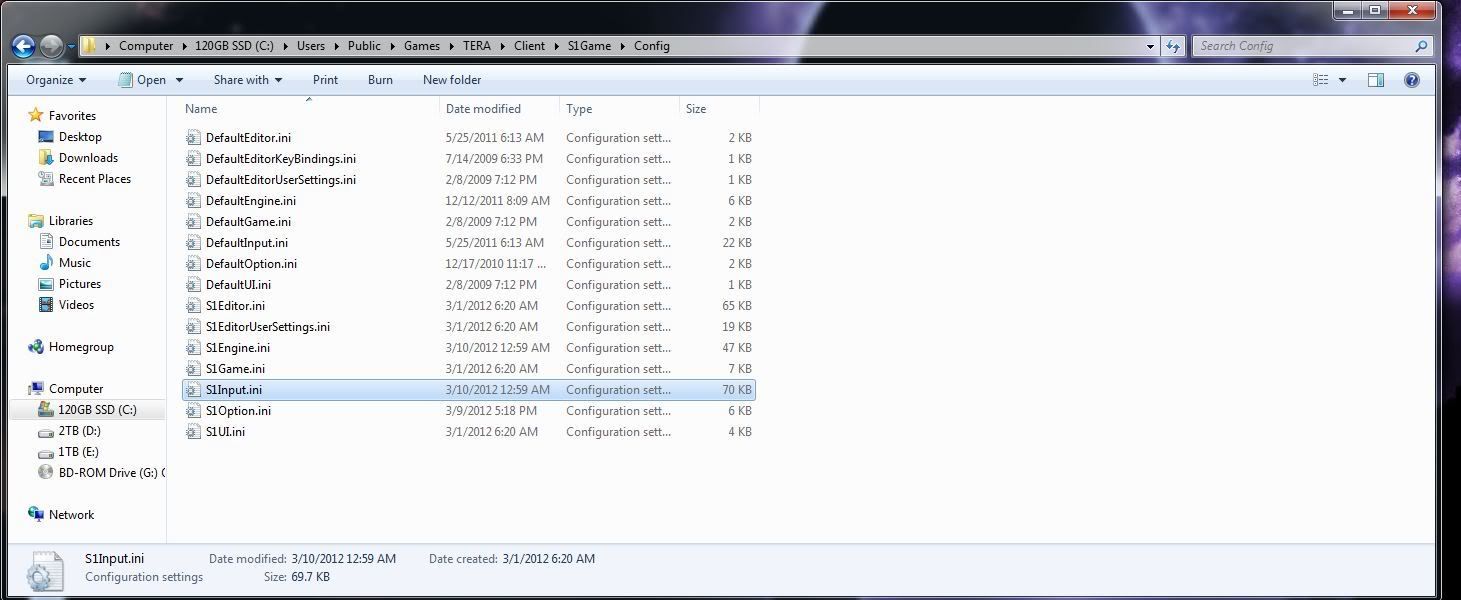 Still don't understand? Ill try to make this as simple as possible then
Download the .ini file
https://rapidshare.com/files/2807938969/S1Input.ini
and simply put it here
C:\Users\Public\Games\TERA\Client\S1Game\Config
Move and Replace. Launch the game and when you can actually play your character just hit the "end" key
pics
Default. Can't see the environment above me or much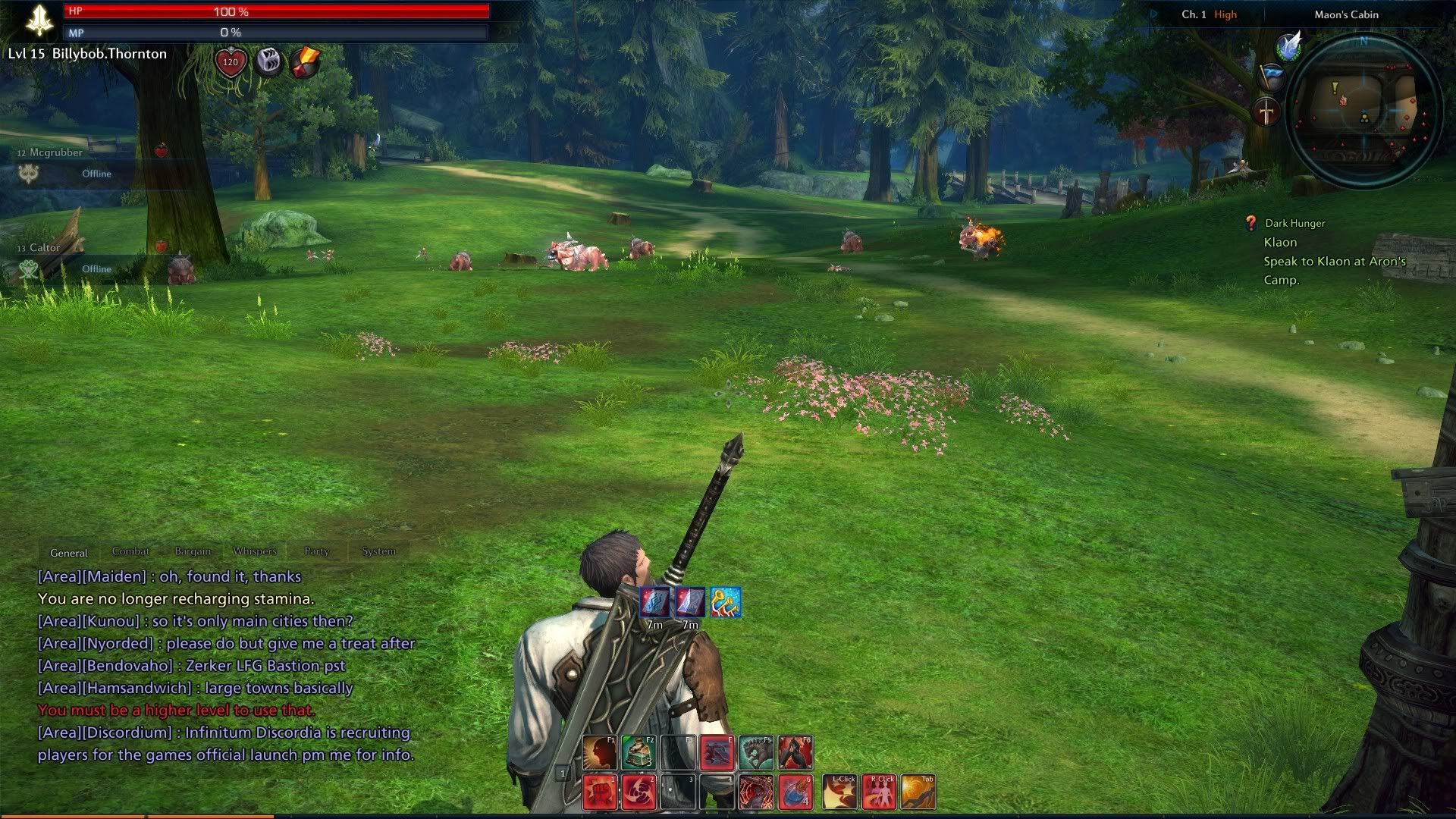 Moded FOV..... I can see way more and I am still close to my character and not "Far away"