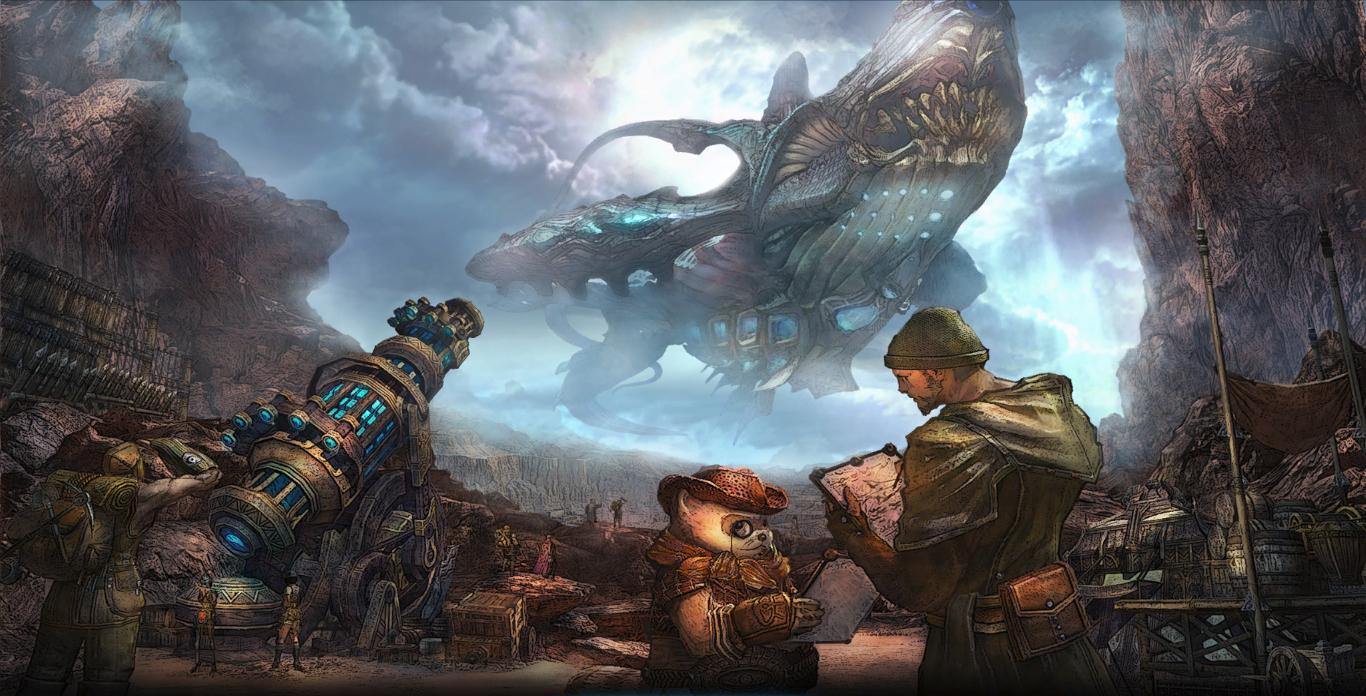 Hello to you all.
During CBT 4 I was able to get footage of a Sky Whale over the deserts. I even got to a point in the mountains that I thought I could shoot it. However the shots just fly through it.
http://www.youtube.com/watch?v=0_rRLtxnynQ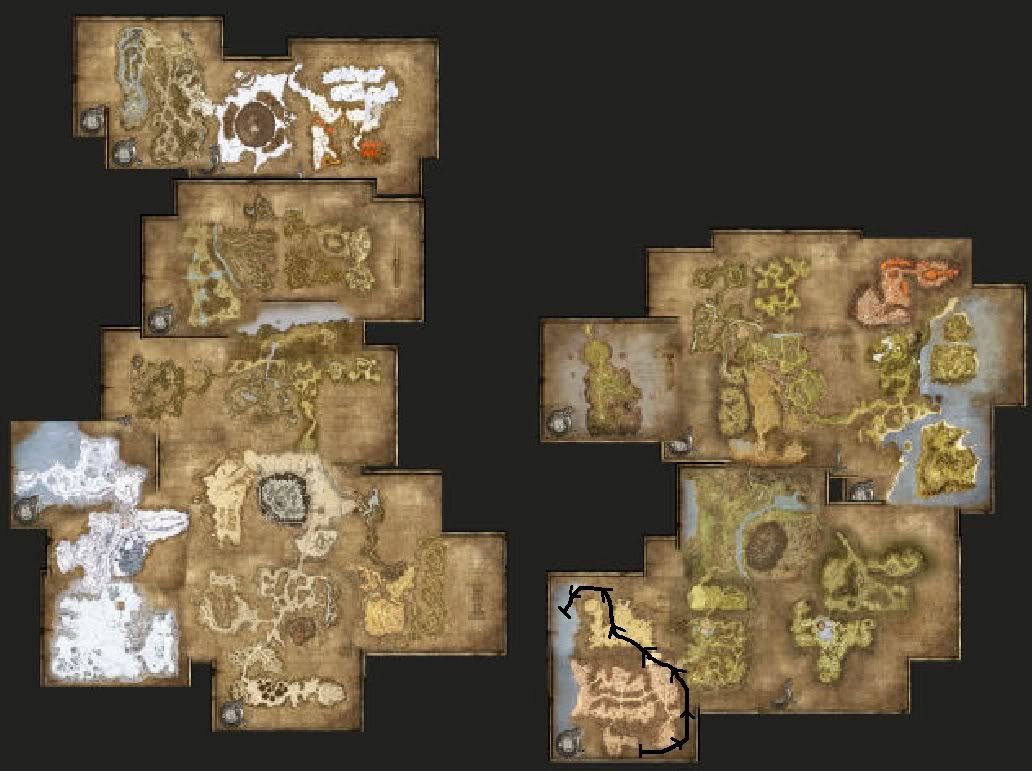 I'm Starting a petition/rally to enable us to fight these legendary beasts.
These are a few suggestions as to ways to enter combat with one.
1: 3 Lancers using the Leash or it's upgraded from while the Sky Whale is low to the ground lands it. Any players underneath are killed instantly/shoved out of its landing path. At this point everyone begins attacking it to take it's health out. It has area of effect attack at intervals that kill any player around it.
2: Through the use of these devices in the story.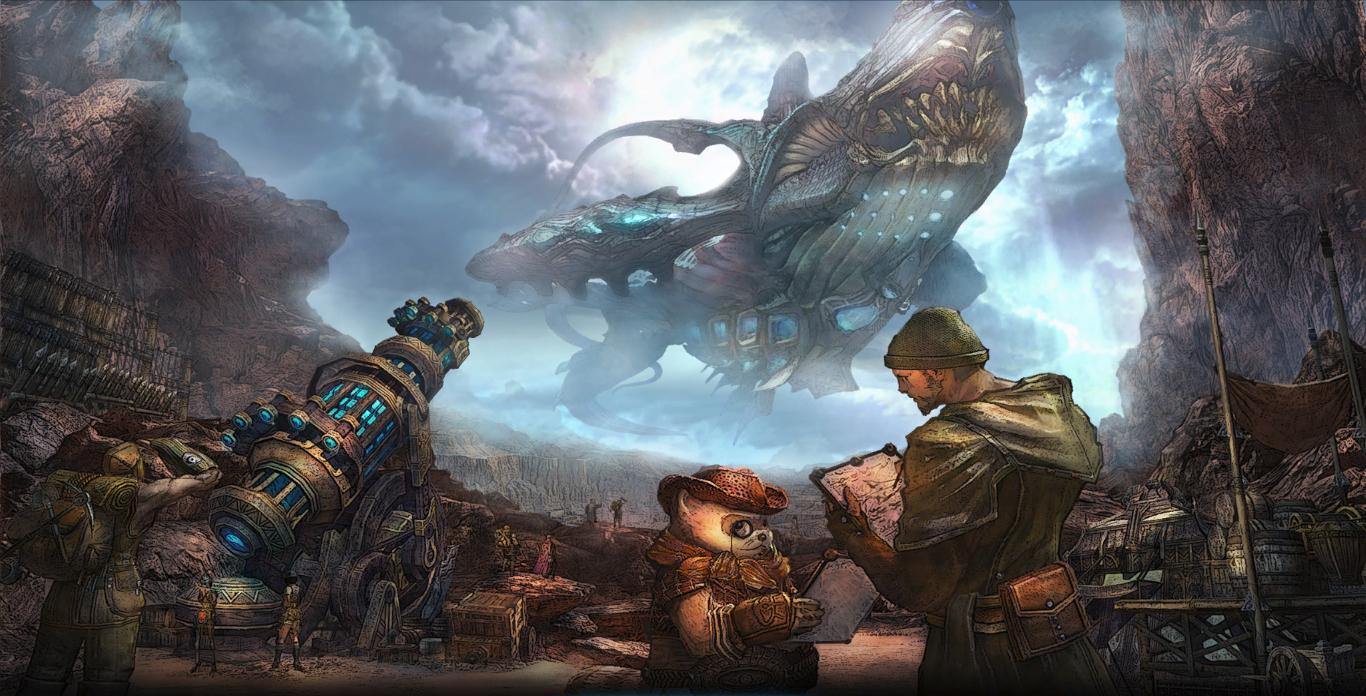 Place these at set locations where sky whales eventually show up or make a skill that spawns one in certain areas. These devices however they work(I think harpoons or energy shots) force it to land and you may begin using the previous attack pattern in suggestion 1.
________________________________________________________________________
If you have any additions or other enjoyable ways to take down this beast. Please comment. For all Petitioners Like our facebook page/Favorite our Twitter page/ or just answer the poll on our guild page of just post in this thread that you want to.
http://www.facebook.com/profile.php?id=100003709065245&sk=wall
https://twitter.com/#!/MysteriumAgent
(Enjin account required)
http://auroratroupe.enjin.com/petition