I am stuck on my Story Quest for SM.
I have the level 26 quest "Blood Will Always Tell", and the quest tells me to "find the __ and the __." But in the underscore there is nothing to tell me what to find or where to go!
I have ran SM 3 times now, thinking I may have missed something. Also tried talking to the NPC's outside and nothing.
Also in this picture it shows what the quest says.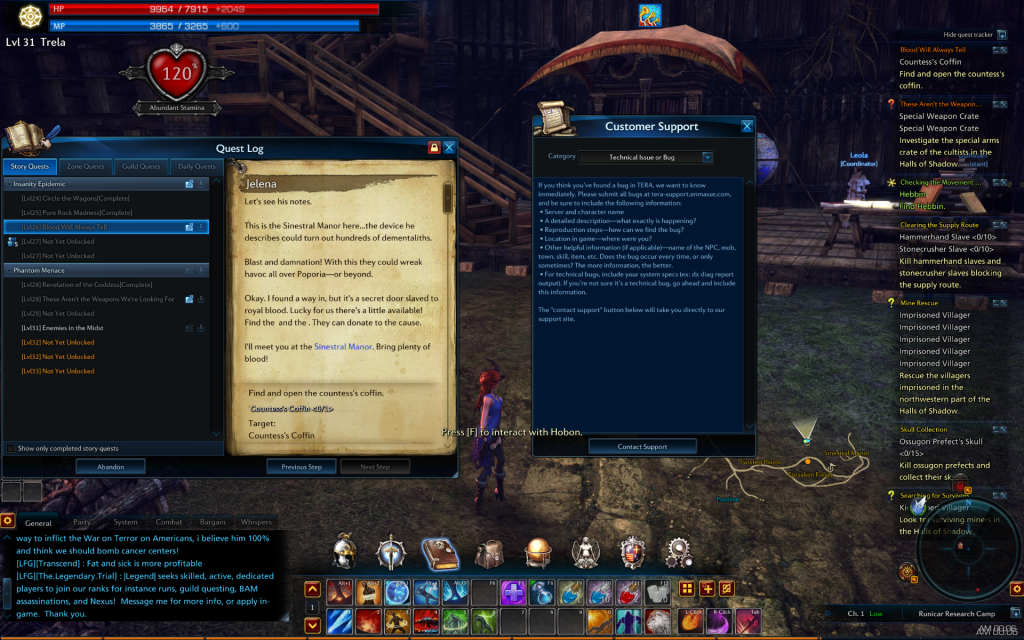 Can anyone help me? Or am I being a total noob and missing something easy?
Thanks in advance!