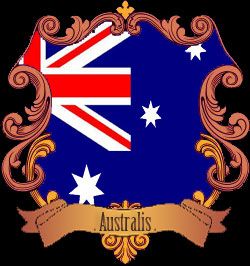 Guild Name : Australis
Focus: Casual family oriented mature based guild
Time Zone : Oceanic but all are welcome , we play all different hours of the day/night
Guild Leader : Tamica , Orthious
Guild Website -
http://australis.guildlaunch.com/
Australis is a Casual/Family orientated Tera Guild on Serpentis Isle Server. We are a newly formed Australia/Oceanic guild, but cater play times for US/EU time zones as well. Our goal is to have a good community of members that enjoy leveling there characters, dungeon running, BAM (Big [filtered] Monster) killing and just having a great time whilst ingame.
We are experienced MMORPG Gamers starting out from Everquest , WOW and recently Rift where we were in Raiding guild on the Laethys server , we want mature based members who want to have fun but none of the drama that we have seen in past games.
We are a husband and wife team who just want to find a good group of people to see all we can in Tera , and yes we are family friendly !
If you are interested please contact us in game and dont feel shy feel free to ask questions :)
Edited by:
Tamica
over 1 year ago