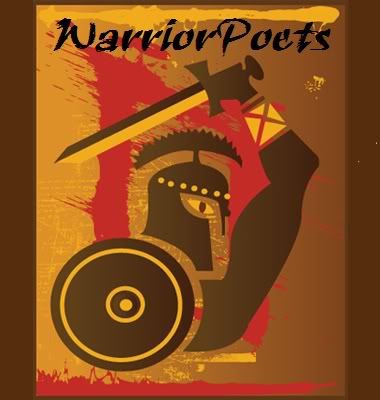 Guild Name: WarriorPoets
Guild LvL: 3
Recruitment: All Classes (Archer is Closed)
VOIP: Mumble Server (REQUIRED FOR ALL MEMBERS)
Site:
http://www.truewarriorpoets.enjin.com/home
Server: Valley of Titan
Guild War Record: 7-5-1
WarriorPoets Is an Online Gaming Community. We have a vast and Accomplished Past. Our Presence has been felt in Many MMO's Starting in L2, Archlord, Warhammer, AoC, AION, WoW, Lotro, Rift and SWTOR. We now prepare for GW2 and TERA. We always look to improve and enjoy our time in any game that we are in.
The WarriorPoet is the several thousand-Year-Old Tradition of dedication to developing the body and Mind as one. The Bushido warrior code of ancient Japan, the shambhala teachings of Tibet, the chivalrous knights of medieval Europe, and the ancient Greek warriors are all examples of this proud tradition. The WarriorPoets retain a mysteriously ancient aura, a member of the leadership class who guides with wisdom and courage. They are defined by their dedication to their crafts of warfare, and intellectual study and reflection.
WarriorPoets Perfection in the making, Our Expectations and qualifiers:
- Mumble / Ventrilo Is a must for all guild members
- Mature Players, age requirements Not enforced (Respect guildmates at all times)
- Drive to always improve and better yourself as a competative MMO player.
- No in game BS / Drama. Respect the tag over your head and realize your actions represent it.
- Active in game as much as RL can allow, We understand RL should always come first.
WP, Is selectively recruiting for TERA launch and for the upcoming GW2. We have a solid core forming up from our past games, the most current SWTOR. Please contact any of our officers for more info. Or head over to our Warriorpoets Gaming Community Site!! Thanks and Happy Hunting.
http://truewarriorpoets.enjin.com/home
Dboy,
Live Streams for WP members!!
http://www.justin.tv/dannyboywp
http://www.twitch.tv/americanavron
http://www.justin.tv/audiovizual
http://www.twitch.tv/bluesage22
http://www.twitch.tv/flowcat
More to come........