1. From the different types of pets, which would be your or your character's favorite? Why?
Rebecca's favorite pet is definitely Rambo. It reminds her of her favorite Castanic buddies! With those horns, Castanics are pretty much the same as goats. ...Right?
2. Tell us about your TERA adventures together. How would your character have met the pet? What would the pet's personality be like?
Rambo would probably not be amused of Rebecca comparing him to every Castanic she meets. Then again, the Castanics probably wouldn't be amused either. It is then that the lasting feud between Castanic and Goat begins... They can keep headbutting each other until one wins.
No Barakas in sexy leopard leotards?! For shame Blue Hole, for shame!
KenpachiTaicho1
on 12/15/2012, 03:07 PM
-
view
uncensored and censored elin! they should uncensor the elin or just go ahead and censor the other race's as well.

Don't start this argument, it has nothing to do with the OP's question...! ;_;
Steph1029
on 12/23/2012, 03:54 PM
-
view


There's also another loading screen with these two castanic males, nad one is washing his horns o.O
No no no, the loading screen with them 'washing their horns' is the one with them crafting horns. They whittle them to create a costume for other races to wear.
Summary: The Castanic's horns are naturally occurring. They have them from birth. Once a Castanic hits puberty, it develops its arcane scars because of a curse they have from indirectly killing the god Balder. Developing these scars is the painful part, not growing the horns. Those are natural.
This race crafts fake horns, costume replicas, for other races to wear. They do not create their own horns.
Check this link out for the lore.
My only problem with the Mystic is that we have one dodge, teleport jaunt. Which is bugged and rubber bands often. :| I would be perfectly happy if we had just one more dodge- one that was instant and doesn't bug. Like a back step. Or that cool little explosion thing that Priests and Sorcerers get.

Other than that, Mystics seem perfectly fine to me. c: I love mine, and I heal and support the party perfectly fine.
Ippiki
on 08/05/2012, 05:17 PM
-
view
Did you know though that it's possible to make almost any character in Tera bar male Amans and Baraka look totally anime?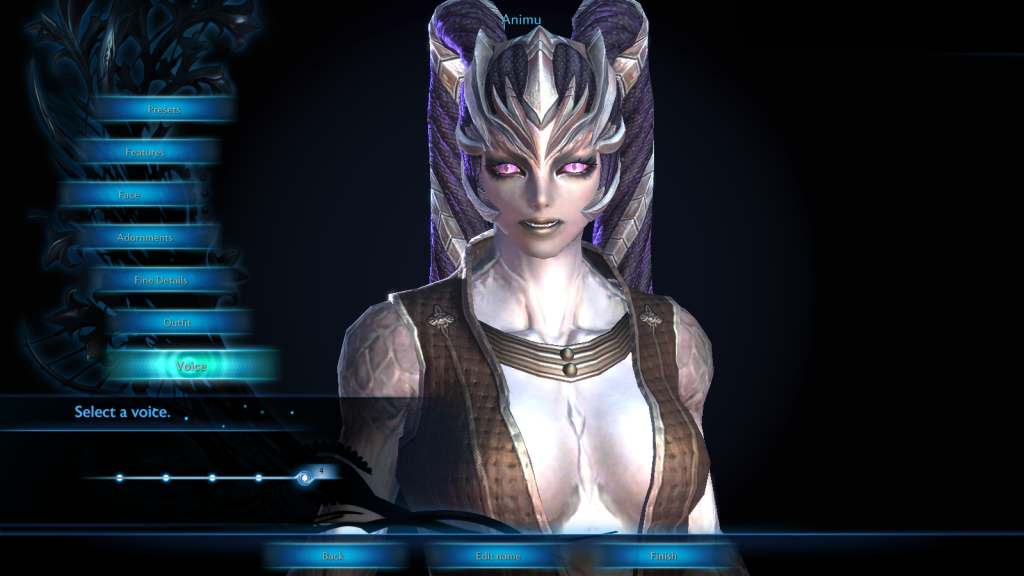 She is so anime.